Videos
Listen to patient stories of their success with the NYBG team!
6 months ago you promised me that I'd be rocking a bikini in the summer. Well, here I am in Tampa with my girlfriends living my best life. I'm about to turn 52 and I've never felt better or looked better. Thank you from the bottom of my heart. You are a truly gifted surgeon and I am so grateful to have you in my life. See you soon!
P.S. About those legs tho...
A.H.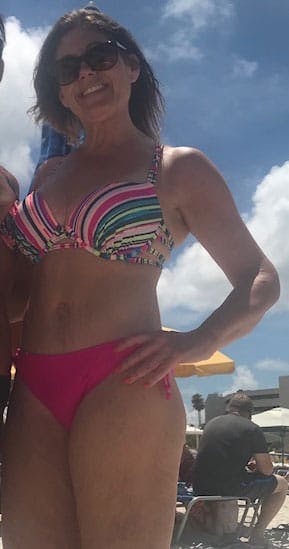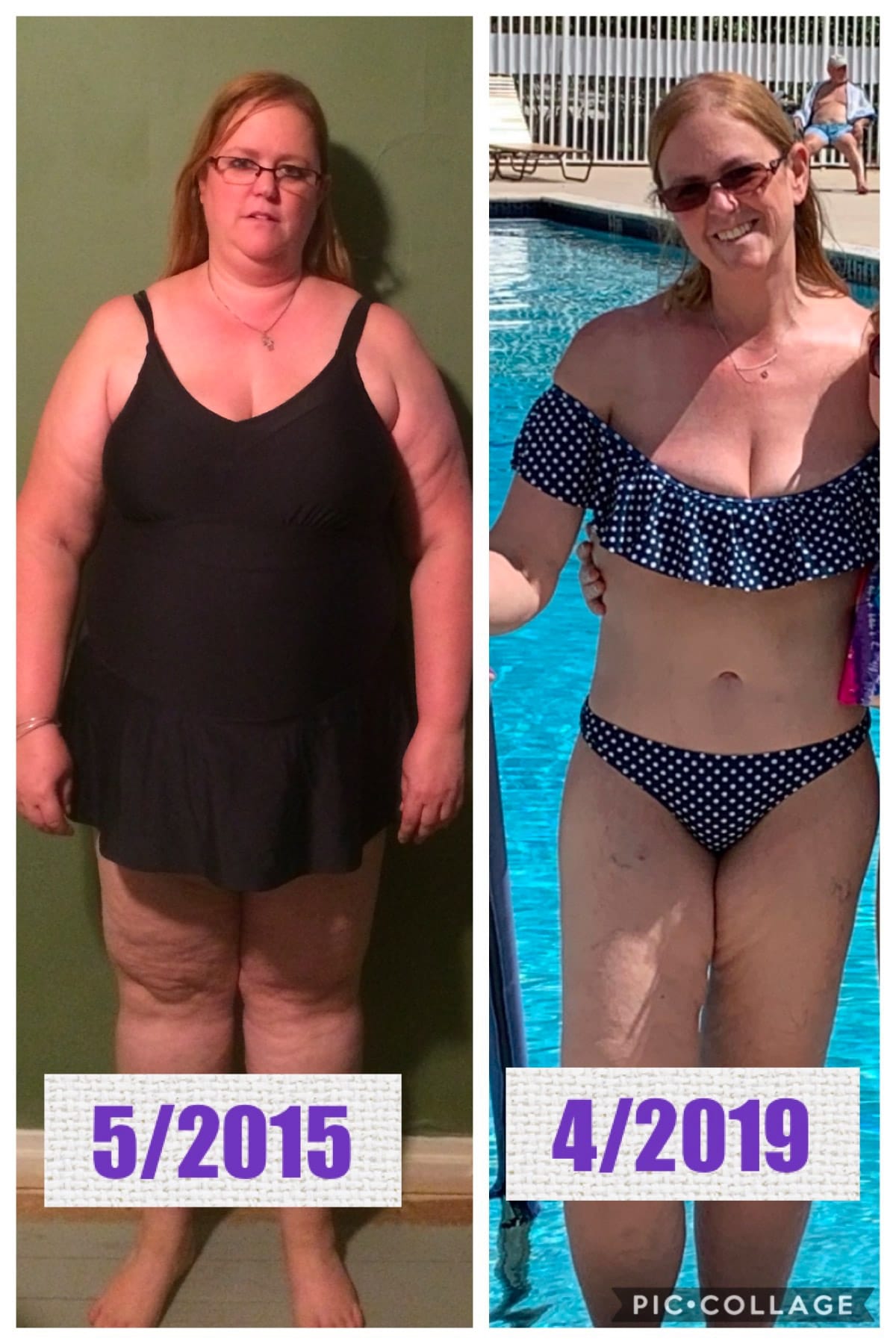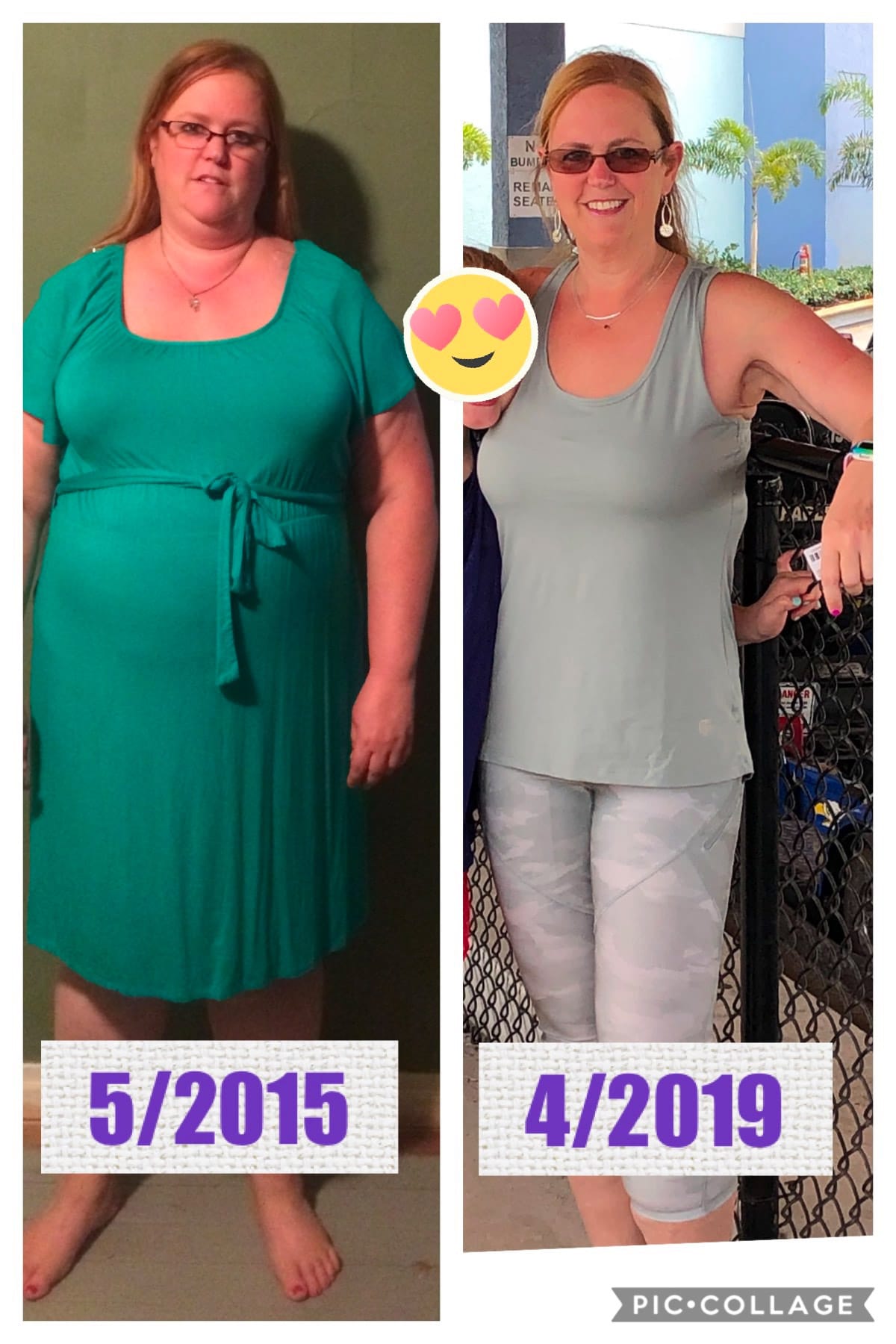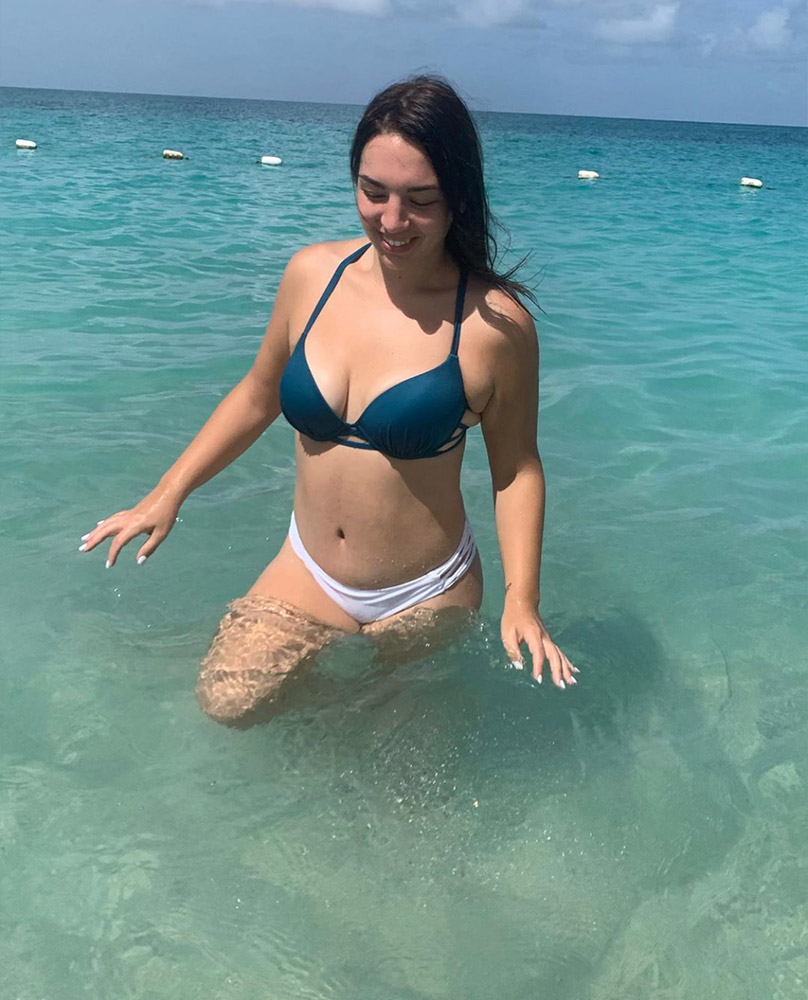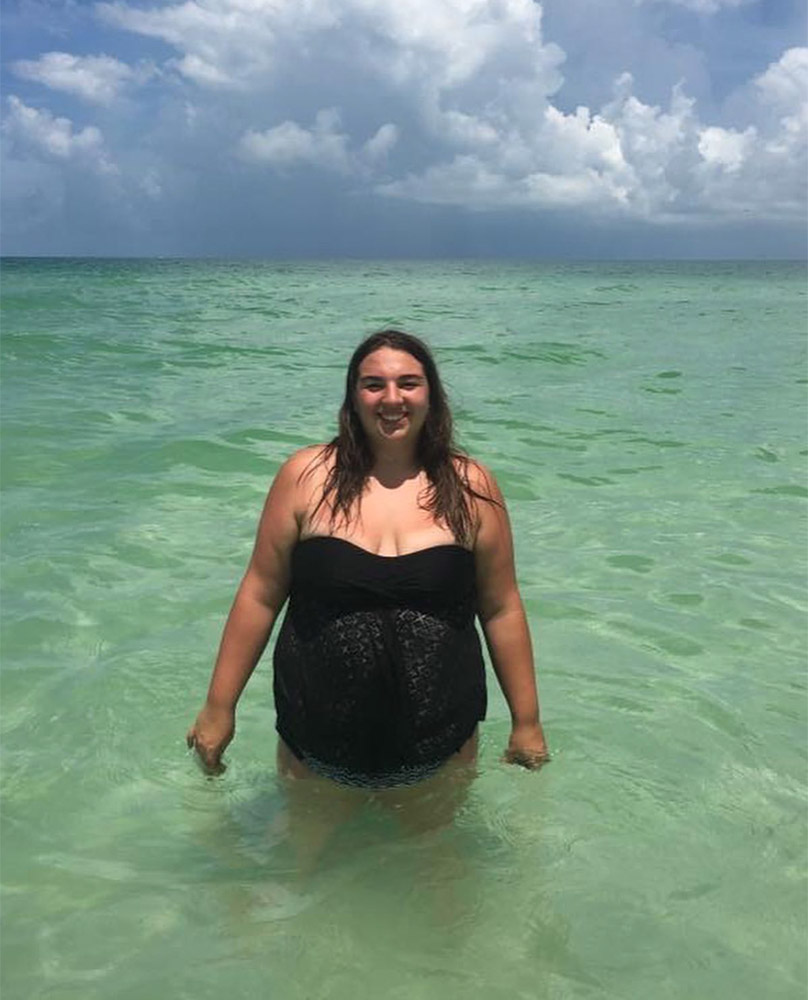 I just wanted to show you this pic! I had my commercial/photo shoot in November. I got chosen for the NYBG billboard!.....commercial to come! I'm so proud of how far I've come and very thankful for all of you at NYBG! You're all the best! I continue my journey with you Dr. Small.....and your awesome PA's and staff. Thank you so much for helping me in my newer transformation. I'm feeling great and can't wait to see my "final" results! Thank you all sooooo much!!

Dr Small is the best. So caring and available anytime. He helped me throughout my whole procedure. Hands down the best.
Everyone was very accommodating and kind. Dr. Smalls was very thorough and answered all of my questions.
Professional, personable, answered all questions without hesitation!
This facility is awesome & they truly specialize patient care. Dr Small his staff are truly professional and Bryan at the front desk is absolutely amazing!!
Fortunately, I was a candidate for bariatric surgery. I lost 130 lbs over time but was struggling to get down to my goal weight and body shape due to a lot of excess skin on various parts of my body I worked out, continued to eat healthy and had a personal trainer, I took cardio classes, My trainer told me no matter how hard I try, I will not be physically able to lose the weight due to the skin. BUT than a miracle: The skies opened, the sea parted and VIOLA - in walked Dr Kevin H. Small. Dr Small, Jennifer and staff have helped transform my body and mind. I have gained confidence I never had. He is a pioneer in his field and his innovative methods are light years ahead of other doctors. After surgery and recovery at the hospital, Dr Small makes it a point to visit each patient before his day starts and prior to going home for the evening. The home health nurses that visit are even more impressed with his "work" and his hands-on attitude. He is always easy to reach and never "ghosts" the medical staff or his patients. He will always be my favorite doctor. This Place is Phenomenal. Hands down. From the staff to the Surgeon. MONEY WELL SPENT AND THE RESULTS SPEAKS FOR ITSELF. KUDOS TO DR SMALL.
From the first day I entered the office I was greeted with courtsey and respect. Dr. Small and office staff are very professional and made me feel comfortable about my upcoming procedure.
Very generous people and will show you the right path in helping you feel like yourself.
Dr. Small & his staff were amazing to me, they were all very polite & made me feel very comfortable with my upcoming procedure & after.
Best surgeon in town and the friendliest staff ever! Highly recommend Dr. Small. If you want the best results, Dr. Small is the perfect surgeon to see.
I would highly recommend Dr Small and his entire staff. He is caring and professional and took the time to explain the procedure and answer all my questions. He is an excellent surgeon and I am extremely pleased with my results. His practice runs very efficiently with appointments and he is easy to reach when needed. He makes everyone feel comfortable. I had a very positive experience.
Went for second appointment for plastic surgery consult. Got date of surgery to remove excess from Bariatric Surgery in November 2019. Lost 165 pounds!!! Everyone with Dr. Kevin Small is extremely nice and professional. They are encouraging and walk you through every step. NYBG is the place to go!!!
Im so thankful and grateful that I found NYBG Plastic surgery! The staff is so professional and amazing. Dr. Small and Jen Puciloski really helped when I was at my worse. I had two surgeries a full tummy tuck with muscle repair and reconstructive surgery which they excelled!!! Like I was broken and expired, and they fixed me!! My second surgery was a thigh lift and Brazilian butt lift and again Dr. Small and his team excelled with greatness. I felt safe and secure with them. I love them!! Thank you for everything xoxo
The staff at NYBG plastic surgery is amazing, professional and courteous. Dr. Small has excellent bedside manner and is very caring with his patients.
I'm doing great, thanks for checking on me. I already notice a significant difference in both my neck and face. I really want to commend you on being a fantastic doctor, with your schedule as busy as it is you take the time to check on someone who had something as trivial as Botox. You're also a very skilled surgeon and I hope you never leave what you're doing for Bariatric patients because you change lives like mine and others in ways you may never know! Thanks again and have a nice weekend.
Dr. Small was very patient explaining all of my options to me and I couldn't be more happy with his care and treatment! Would 10/10 recommend.
Since I "graduated" this past week I just wanted to reach out and let you know how thankful I am for everything. Your bedside manner and professional work, advice, and opinions made this process so much easier for me. Your staff was always knowledgeable, welcoming, and flexible when it came to scheduling appointments. I am so happy I chose your practice for my procedure. I am excited about my results and continue to work hard to make sure these results continue throughout my life. Take care and stay safe!
I can't say enough amazing things about the staff at this office. Everyone from the receptionist, to the medical staff are professional, patient and so kind. The office is clean and beautiful. The staff goes above and beyond to protect you from covid and make you feel comfortable and welcomed. I look forward to Dr. Small removing my excess skin from my Bariatric sleeve surgery that I had 2 years ago by Dr. Chiao, who is also part of this wonderful group of doctors.
Hands Down the best in this industry. Excellent care and an amazing outcome! Totally professional and very efficient. LOVE them and highly recommend to anyone in need of their expertise.
Fabulous!!! Dr. Small is the kindest and most knowledgeable doctor.
I had such an amazing experience with NYBG Plastic Surgery from the minute I walked in the door to the minute I left! The staff made me feel so welcome, they truly cared about my comfort level. Dr.Small is so kind and patient, he answered all my questions and made me feel at ease. I am so happy I found this place! Thank you to the whole staff! I'm looking forward to my next visit!
Dr. Small is absolutely amazing! Not only is he a talented surgeon but he is a sensitive and compassionate person who really listens to his patients. I am beyond thrilled with my new body! I highly recommend Dr. Small for all your plastic surgery needs. He is the BEST!!!
All employees were great. Just a consultation, but Dr. Small was great. He explained all details. Definitely will recommend him. Thank You Dr. Small and all your staff.
Dr. Small and his staff have been so kind to me through my body wellness journey.. I am pleased so far with all my care, thank you.
Dr. Small and his team are super patient and welcoming, looking forward to seeing home soon.
First consult was excellent! Dr Small listened to what my concerns were first1 Looking forward to working with him. He appeared knowledgable and extremely professional and most importantly his staff is just as professional and courteous and gave individualized attention.
I highly recommend Dr Small. His patience and his mannerism for his patients is amazing... My experience with the group was comfortable, affordable and my results were amazing ...
A wonderful office with everyone really there to help. Everyone does a thorough job and they are very eager to answer all of your concerns. I feel very comfortable at the office and when I call the office. There's never an attitude about anything. They are a great staff
Super attentive. Great doctor and staff.
Dr Small is professional, gentle and not pushy. All the staff was also pleasant and prompt. The following day I received a call from his PA to check up on me and make sure I was feeling ok. Overall a great experience. I'd highly recommend and will be back!
One year ago I had my surgery! I am still looking in the mirror in disbelief that that's me in the reflection!! I cant believe I finally had my tummy tuck and breast lift!! Im so happy with the results!!! ....and you sure were right..... 'OPTIMUM RESULTS ARE 1 YEAR!' Just this week my weight dropped (only a couple of pounds) and slowly feeling more sensation in my lower stomach.
Very good staff and very welcoming office. Dr Small is very nice make you feel comfortable
By far one of the best experiences I've had with a doctor and his staff. Dr. Small, is patient, professional and a pleasure to deal with. His staff is a reflection of him and are stellar in all aspects. A beautiful, clean office as well.
Fabulous!!! Dr. Small is the kindest and most knowledgeable doctor.
Dr. Small is awesome, makes you feel comfortable and the staff is also very professional.
Nice staff. Beautiful office. Dr. Small is so professional.
Tummy Tuck results that I could never have imagined! Dr. Small is extremely talented. He is professional with an amazing bedside manner. I cannot say enough about him. I am so happy with my new body and I'm only 1 month post op. The entire office staff is amazing as well. I am so happy!
Visited the office for the first time today! The professionals at the entrance were kind, courteous and helpful! GREAT staff!!! I was nervous to see the doctor. He was a total professional and answered all my many questions! I will be following his very wise advice and hopefully have a good result!
My son started with Dr. Small several years ago to fix a keloid scar. Several procedures and skin graft later, we are all so thankful for him and his staff. The aftercare and continued support and treatments have been life changing for my son. We can never thank him enough. Thank you is not enough.
Wonderful experience! From the front desk staff, Jessica and Kelly, to the medical assistant, Wendy, everyone was so welcoming. During the preparation and the procedure, Dr. Small and his PA Jennifer, addressed my concerns and put me at ease! They were knowledgeable and explained the procedure every step of the way!
Just wanted to reach out and say thank you again for everything. I can't begin to tell you how much I appreciate your kindness and how happy I have been with the surgery. Sounds crazy to say that it changed my life, but it really has. Your staff is also incredible and kind and overall I just wanted to say thank you again to all of you for everything.
I went to Dr. Small for laser hair removal. Through multiple treatments, I couldn't help but notice Dr. Small's extreme dedication to his patients, and "laser" focus in the treatment room. Although the work was minimal, Dr. Small eased my nerves and could not have made the experience easier. The facility at NYBG is spotless. Who knew you could watch TV, read a book or even check e-mails...
Dr Small I don't even have the words to explain to you how grateful I am for the LIFE CHANGING surgery you completed on me on Monday. It was by far the best decision I have ever made for myself and none of it would've been possible without you. I know I am seeing you next week and our follow up appointment but I just had to thank you.
I love the NY BG center the staff are great they take there time with you. They never leave you not understanding something. I would definitely referred Dr. Smalls and his staff for consultation.
From start to finish NYBG has been incredible. I had the gastric sleeve surgery done in Dec of 2016 with Dr. Angstadt and just has a Brachioplasty and Pannelectomy done with Dr. Small Aug 2018. Every person from the Dr's, NP's, office staff are wonderful. I have been seen at multiple locations and have had great experiences each time. I not only recommend this group for bariatric surgery but also Dr. Small for plastic surgery. Dr. Small is a one of a kind doctor. From my initial consultation to follow up appointments I can not say enough good things. He is available to his patients at any time and really genuinely shows he cares. For surgeries that are very personal he makes the entire process so easy. Can't forget Jen, she is so incredibly sweet and really helps to make you feel comfortable and at ease. Such a great team. Thank you!
Dr. Small is an amazing doctor. He's very informative, knowledgeable, and truly listened to all of my questions and concerns. He was extremely easy to reach outside of his office hours and was always available to help with any other questions I had. His office is very clean and easy to schedule same week appointments! I would certainly recommend Dr. Small to friends and family.
My experience with Dr. Small was fantastic. He is compassionate, artistic and brilliant. I will 100% recommend him to future patients!
Dr. Small was patient, knowledgeable, and caring. I felt like he really listened to me and executed my cosmetic goals 100% to my satisfaction. Smart and talented! What an ideal combination! I have gone to other plastic surgeons but now I will never go to anyone else!
Dr Small is amazing. He took his time with me and explained everything. Head to toe. I HIGHLY recommend Dr Small. Thank you for everything.
Dr. Small explained everything about my future tummy tuck! I felt very comfortable asking him questions I had about the surgery. His personal staff and front office staff were very helpful! Looking forward to my upcoming surgery!
I just wanted to thank you. You are one of the best doctors I've ever interacted and worked with. You are so knowledgeable and have an excellent team. It's such a pleasure to work with you always. Your patients always come first and you make us feel important and comfortable. You are an inspiration to me and I definitely hope to learn from you when I am finally licensed and practicing.
Dr. Small and his staff are amazing. They're professional and welcoming. Upon arrival all covid protocols were followed. Once inside the exam room Dr. Small asked my concerns, listened to my responses and addressed in detail the reasons for my consultation. Dr. Small was open and honest which put my mind at ease. I would recommend him as a physician.
Dr. Small did an outstanding job. I had a 360 tummy tuck, muscle reconstruction, lipo and fat transfer to my butt and could not be happier with my results. His scar placement and precision is through the roof good!!!! His PA Jen and OM Anesha are also an outstanding part of his team. Could not recommend them more!!
Dr. Small is a gifted surgeon. He puts his heart and soul into his patient's well-being. Dr. Small and his team are professional and caring and are always available with answers to even the silliest questions! I am eternally grateful for Dr. Small and his team's commitment to my well-being and for giving me my life back!
Dr. Small and his team were phenomenal. The staff were all professional, helpful, and attentive. Jennifer was gentle and communicated well while applying Botox. Dr. Small went above and beyond with assisting me with today's service as well as researching a fellow specialist regarding a childhood scar. I left very happy, and have already begun to rave to all my friends and family. Thank you for your service. Ms. Monroe. I Loved My Experience in the office All the staff are so sweet and caring!!
Dear Dr. Small and P.A. Puciloski, I am so please with your work on my abdomen. My stay at mercy Hospital and your office staff have been pleasant. I appreciate all your guidance to achieve my best results. This tummy tuck has improved my physical and mental health greatly. Thank you for all your hard work and dedication.
Doctor Small was very positive, caring and gave me a realistic goal, for my need.
Dr. Small and his entire staff are truly the best. They have given me the body I always dreamed of. Can't wait for round 2!
Dr. Small explained everything about my future tummy tuck! I felt very comfortable asking him questions I had about the surgery. His personal staff and front office staff were very helpful! Looking forward to my upcoming surgery!
Excellence!! As always a phenomenal environment for your surgeries and follow-up. Each and everyone of these doctors have great bedside manner and they genuinely care about your journey. I'm healthier and energized thanks to Dr. Eric Sommer (gastric sleeve) and his team and Dr. Kevin Small (plastic surgery) and his team. Oh and I look great :D!
Dr. Small did an incredible job, I am blown away and over the moon with how great my 360 lift came out. His staff was able to help me get my insurance to approve 80% of my costs. they walked me through everything and helped me accomplish what I wanted.
I highly recommend Dr.Small.. he is the most caring and patient physician I have came across.. I felt in safe hands through my whole experience.. and my results are completely amazing!
Hi Dr. Small, I felt compelled to reach out to you to let you know how truly appreciative and thankful I am for what you did for me. Not just physically but psychologically I am a new man. I feel great, I look great and what has been a physical and psychological handicap for me since I have achieved my weight loss goal is no longer! Just wanted to say thank you once again and I am eternally grateful to you and you're incredible god-given skills as a surgeon! See you soon for my next follow-up have a great night! Best Regards,
I absolutely love Dr. Small and the entire staff! I'm not the easiest person to deal with and yet they show me so much love and respect!
I went for my plastics consult today and the staff was absolutely terrific. They made me feel very comfortable. Dr Small was also wonderful. I am looking forward to continuing as a patient there.
Dr Small performed a breast lift & augmentation along with brachioplasty (arm lift) on March 5 2019. Dr Small & his entire staff have been incredible through the entire process! I did end up with a small complication ( no fault of theirs) & they've all been so attentive & caring. I will absolutely be using Dr Small & his staff for my next procedure. Their professionalism & caring cannot be exaggerated
All staff members were very nice, the doctor was great also. Nobody was pushy and I appreciated that. Great service. Thank you.
I wanted to say Thank you to all for the great experience I had today! Dr. Small, thank you so much for the opportunity. I'm already very pleased and I know it will be amazing in the next few weeks. I'm feeling good. No pain. No major soreness and I actually worked out after I left the office today and I feel GREAT! I WILL BE REFERRING EVERYONE I KNOW TO YOU ALL!
I was impressed on my first visit with Dr. Small and I look forward to my laser resurfacing...
I can't say enough great things. The attention. The expertise. The credentials and superior customer service. Don't hesitate! Make an appointment ASAP! Extremely happy with my results!!!!!!!!!!
Extremely friendly office workers ..clean and well run too. The doctor, Dr. Small was extremely..thorough, attentive, caring and smart.
Dr small is by far one of the best dr I have had the pleasure of having meeting and using as my surgeon very professional great attention to detail and super bed side manner I would highly recommend dr and nybg I have used this group through my whole process excellent group of doctors
Amazing Experience. Dr Small and his staff are incredibly attentive and extremely professional. I am definitely keeping him as my surgeon of choice. From the moment I walked in the office to the end of my appointment I was treated with the utmost care. I am looking forward to many more rejuvenating treatments with Dr. Small, Jennifer his PA, Wendy his medical assistant, Jessica and Kelly.
One of the best decisions I've made. Dr. Small is incredible! He has a fantastic bedside manner, he is super knowledgeable and he did a wonderful job on my surgery. He also answered all my questions via email in a timely manner. His staff is also super kind and thoughtful. I highly recommend Dr. Small to anyone considering any kind of procedure.
Dr. Small and the staff of NYBG Plastic Surgery are amazing. Great experience and terrific results! I'm telling all my friends if they want to look and feel their best they have to go see Dr. Small!!
Dr. Small is such an amazing and caring doctor, after I had surgery he made it very easy to reach him with my post op questions. I had a lower body lift after having bariatric surgery and it has changed my life. He is definitely a very talented surgeon, my incisions look great only 5 weeks later and I am pain free. Dr. Small's staff is equally as amazing and always so sweet. I would give him and his office a 10/10 and recommended him to anyone that's looking for a plastic surgeon.
Dr Small took a major concern regarding my surgical procedure and made it a great decision and huge increase of quality of life for me and now my family ! I cannot thank him and his staff enough and hope people make the decision to talk with hum about surgery options as they won't go anywhere else after meeting with him and his team ! Simply the Best !!!
Dr. Small is amazing at what he does. 3 months ago I had Brachioplasty (arm lift) done. He promised me after the swelling and bruising when down, you would see a difference and boy was he right. Words cannot express how happy and confident I am now. Thank you again Dr. Small and your wonderful staff. Glad to have found the best surgeon in New York.
My Breast Surgeon referred me to Dr. Kevin Small who is an excellent Dr. and I heard great things about him along with great reviews I said let me give Dr. Small a try. The moment I walked into his office and sat with him about my upcoming breast surgery I automatically felt a strong connection with him. Dr. Small is so genuine, down to earth and took his time. My surgery in Dec. 2016 was a great success. My post op visits with him EXCELLENT. HIGHLY RECOMMENDED you will not be disappointed.
Dr. Small is the best! From the moment he walks in the room, he know you are with a real expert, who genuinely cares about his patients. Flawless experience each time I have gone.
Kind, patient and extremely skillfull. A true surgeon and healer who took the time to make sure I understood the treatment and always got back to me quickly. My results are unbelievable, natural and I have never felt better.
They come no better. What and Who is Dr. Kevin Small I can sum Dr. Small as follows : S=smart /sensitive M=Meticulous A=Amazing L=Logical & L=lucky to have found the most amazing Dr. and fantastic surgeon. Look no further. You have found the best!!!! 5 stars all the way.
Dr Small is my HERO! He takes the time to listen to my concerns. He has a great bedside manor he answers my text messages promptly. He has given me my life back. He gave me something that I never had before confidence and for that alone I will forever be grateful for him. I highly recommend him to anyone that is looking into plastic surgery. Behind every great surgeon is a awesome Medical Assistant and that is exactly what his MA Wendy is ! She goes over everything in detail and reassures me everything is going to be ok. She also takes the time to make sure I don't have any questions before I leave the office. They are a great team doing great things.