200 Belle Terre Road
Port Jefferson, New York
Telephone: (631) 474-6000
St. Charles Hospital is located in Port Jefferson, NY, and is a full-service general hospital and regional rehabilitation center. The hospital was awarded the Gold Seal of Approval™ from The Joint Commission, and their Stroke Program also received the 2010 American Heart Association/American Stroke Association's Get With The Guidelines® Stroke Gold Plus Performance Achievement Award. St. Charles offers bariatric and general surgery facilities, and is a certified MBSAQIP center, meaning they've passed evaluations to measure their dedication to quality and patient success.
100 Port Washington Blvd
Roslyn, New York
Telephone: (516) 562-6000
Located on Long Island, St. Francis Hospital was the recipient of the Magnet designation for excellence in nursing services. This honor is given to only 5 percent of hospitals in the United States. In addition, Castle Connolly, a national research and information group, says St. Francis Hospital has more "top doctors" than any other hospital on Long Island. Patients are happy with the hospital too. According to data from the Press Ganey Survey, 99/100 patients would recommend St. Francis to friends and family. St. Francis has been accredited by MBSAQIP for their metabolic and bariatric surgery facilities.
1000 N Village Ave
Rockville Centre, New York
Telephone: (516) 705-2525
Mercy Medical Center in Rockville Centre has over 700 doctors and 1700 staff who offer expertise as well as a dedication to care with compassion. The medical center is a leader in weight loss surgery and was awarded MBSAQIP certification. The MBSAQIP designation is a measure of quality and dedication to excellence. Accredited by The Joint Commission, Mercy Medical Center is a member of Catholic Health Services of Long Island.
50 Route 25A
Smithtown, New York
Telephone: (631) 862-3000
St. Catherine's of Siena Medical Center used to be known as St. John's Episcopal Hospital. The medical center is on Long Island includes a community hospital and rehabilitation center, as well as 60,000 square feet medical office building. Their nurses, physicians, and support staff are devoted to providing advanced health care to patients in the New York area.
2800 Marcus Avenue
Lake Success, New York
Telephone: (516) 622-7405
ProHEALTH Ambulatory Surgery Center is a conveniently located and modern medical facility offering state-of-the-art, safe surgical care as an alternative to a traditional hospital stay. The Center promotes privacy and dignity for every individual served while providing a very nice and caring environment. ProHEALTH Ambulatory Surgery Center is licensed by the New York State Department of Health and accredited by the Joint Commission on Accreditation of HealthCare Organizations.
2800 Main Street
Bridgeport, CT
Telephone: (203) 576-6000
St. Vincent's continues its mission and commitment to serve the sick and poor of Bridgeport. St. Vincent's Medical Center is a licensed 473-bed community teaching and referral hospital with a Level II trauma center and a 76-bed inpatient psychiatric facility in Westport. The Medical Center offers a full range of inpatient and outpatient services with regional centers of excellence in many specialized services.
One Hospital Plaza P.O. Box 9317
Stamford, CT
Telephone: (203) 276-1000
Stamford Health is a team committed to caring for the whole person in mind, body, and spirit. They provide the absolute finest in care, from prevention and wellness, to diagnosis, treatment, and ongoing support. Stamford Hospital is a 305-bed, not-for-profit hospital providing area residents (Fairfield and Westchester counties) with access to the latest technology using a compassionate, patient-centered care approach.
67 Irving Place (North), 10th Floor
New York, NY
Telephone: (212) 254-3570
Gramercy Surgery Center was created with the goal of giving surgeons a high-quality and comfortable setting where they can treat patients. They are proud to assure doctors and patients the highest quality of care and satisfaction.
2200 Northern Boulevard, Suite 100 D, Entrance C
Greenvale, NY
Telephone: (516) 243-8521
We're committed to providing excellent clinical care in a comfortable setting. Our state-of-the-art center is equipped to accommodate a wide range of outpatient surgical procedures.
555 West 57th Street, 5th Floor
New York, NY
Telephone: 1-800-MD-SINAI
Encompassing the Icahn School of Medicine at Mount Sinai and eight hospital campuses in the New York metropolitan area, as well as a large, regional ambulatory footprint, Mount Sinai is internationally acclaimed for its excellence in research, patient care, and education across a range of specialties. The Mount Sinai Health System was created from the combination of the Mount Sinai Medical Center and Continuum Health Partners.
967 N Broadway
Yonkers, NY
Telephone: (914) 964-4444
Riverside Health Care System, Inc. is dedicated to providing comprehensive medical and nursing care in a compassionate, professional, respectful, and ethical manner to every patient.
One Healthy Way
Oceanside, NY
Telephone: (516) 632-3000
An award-winning, 455-bed, acute care, not-for-profit teaching hospital located in Oceanside; Mount Sinai's dedicated staff serves the entire South Shore, from the Rockaways in Queens to the Massapequas and beyond. This center offers quality, compassionate care on our main campus in Oceanside, plus nine other satellite facilities in the region. Often times they are referred to as "the best-kept secret on Long Island," though they rank amongst the best of health care providers. Their commitment to quality is the reason Mount Sinai South Nassau hospital on Long Island has received multiple honors for quality and service excellence; including being listed in the top 25% of home health care providers in the US by HomeCare Elite.™
1000 Montauk Hwy
West Islip, NY
Telephone: (631) 376-3000
Good Samaritan Hospital Medical Center, a member of Catholic Health Services of Long Island, is a 537-bed, not-for-profit hospital serving the communities on the south shore of Long Island in West Islip, New York. Good Samaritan's high-quality medical services extend across the continuum of care to all disciplines, both for inpatients and outpatients.
350 Boulevard
Passaic, NJ
Telephone: (973) 365-4300
St. Mary's General Hospital is a community-based tertiary medical center focused on providing quality, compassionate care. With over 550 physicians and 1,200 employees, it is one of the largest employers in the county. St. Mary's General Hospital is a nationally recognized medical center, awarded an "A" in patient safety by The Leapfrog Group, a nonprofit organization committed to driving quality, safety, and transparency in the U.S. health system, and is the gold standard measure of patient safety.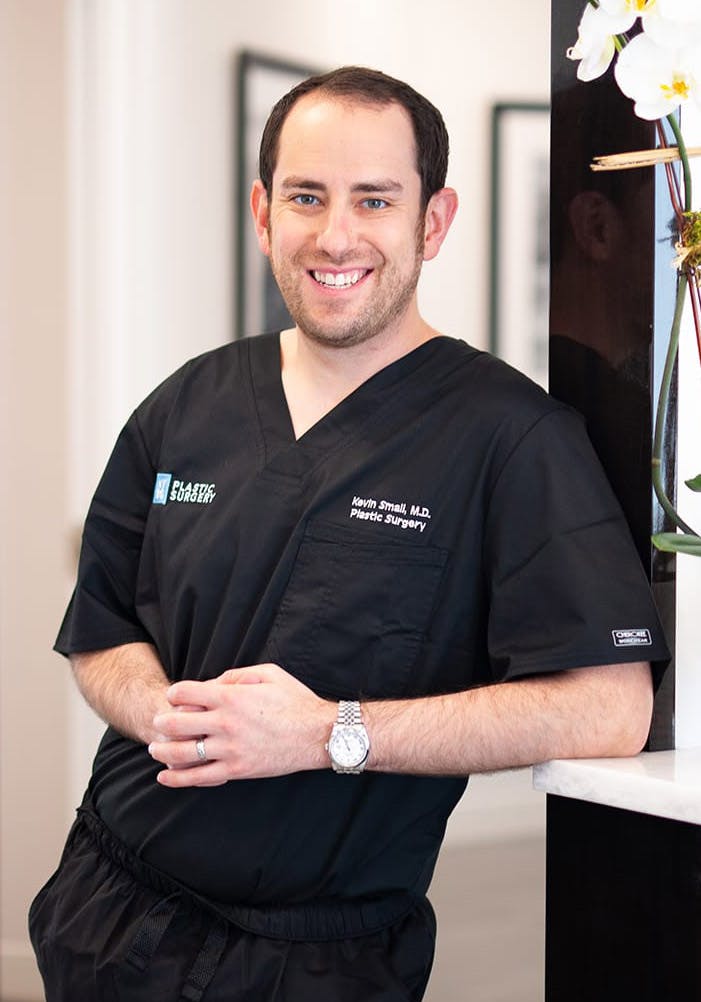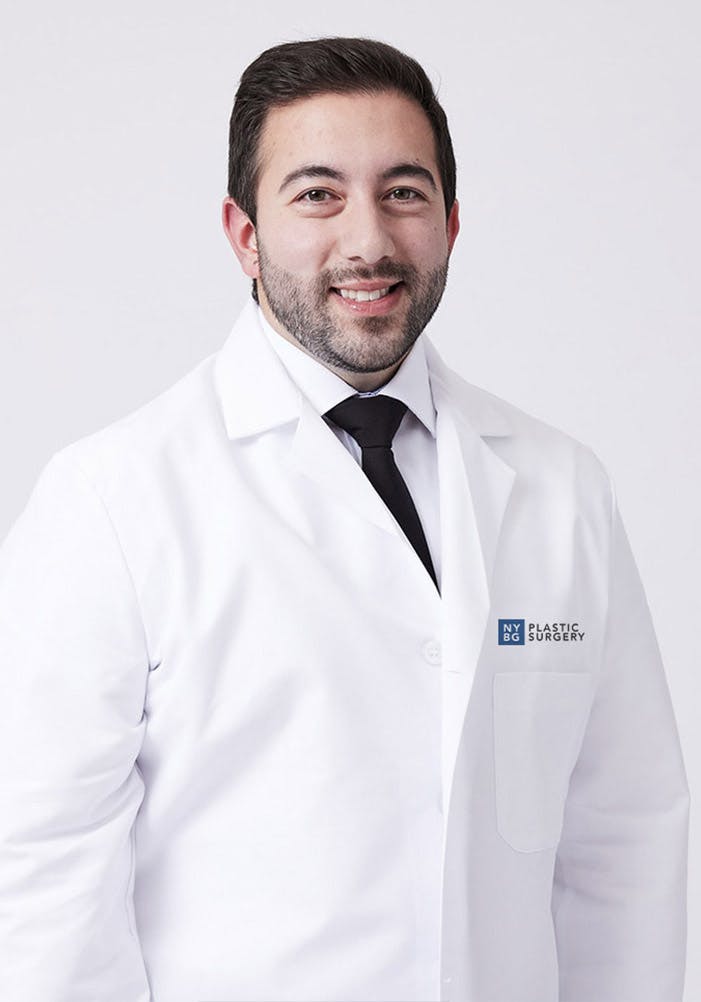 A New Breed
Of Plastic Surgeon
At NYBG, we are proud to offer our clients the most advanced anti-aging treatments available. Our plastic surgeon is one of a new breed of medical professionals, providing our clients with the latest technologies and treatments to restore, rejuvenate, and enhance the face and body. If you are unhappy with the appearance of the face, body, or breasts, or want to restore a more youthful look, a slimmer body contour, or a cosmetic enhancement, we offer a range of procedures and treatments.
These treatments have been selected as the most effective ways to rejuvenate, refresh, or turn back the clock if age has begun to take a toll, and bring out your natural beauty by correcting a flaw. When you need help, you want to know that your plastic surgeon has the cutting-edge treatments and technologies at his fingertips – and we have established a state-of-the-art facility that is truly up to the challenge.