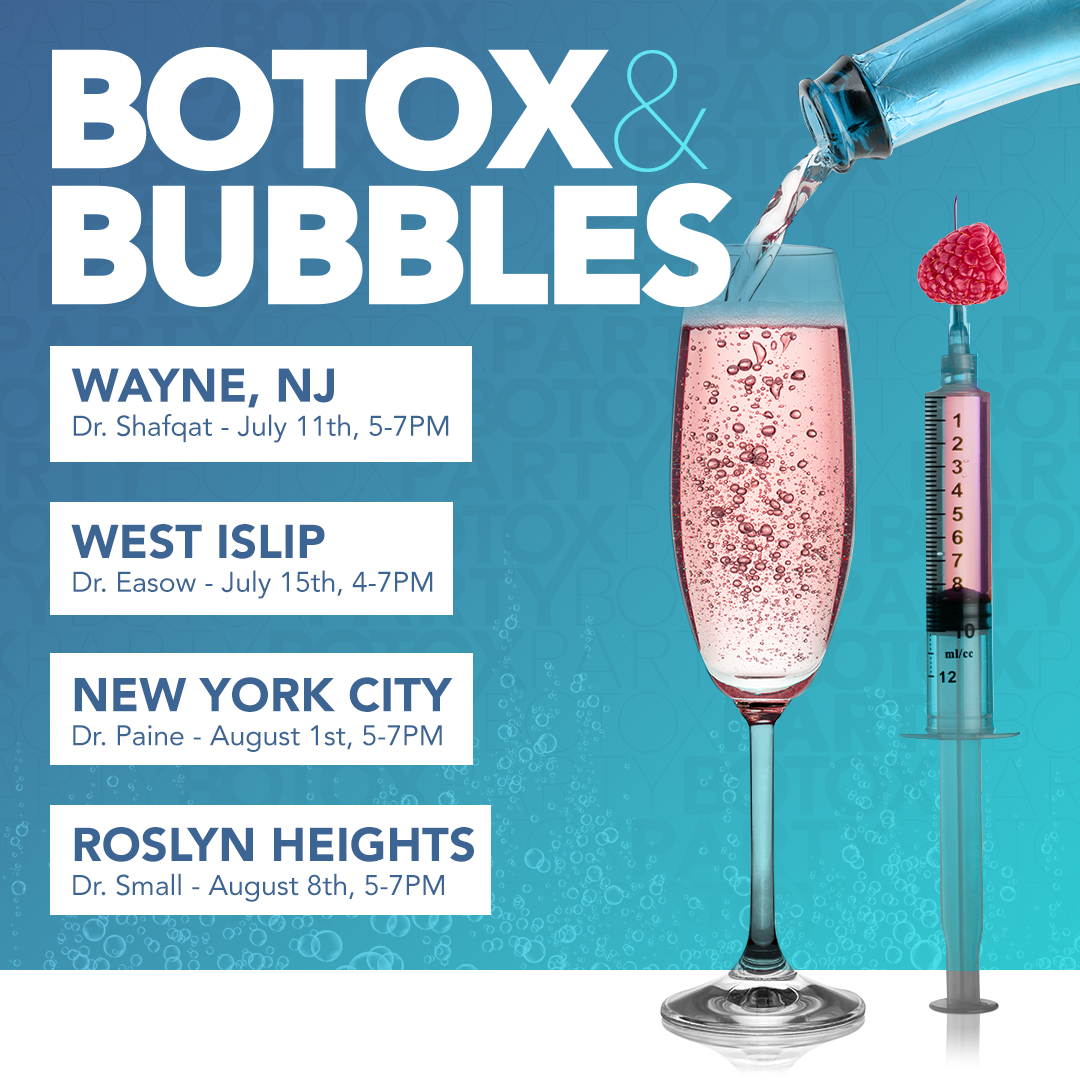 Join NYBG Plastic Surgery for a fun night of BOTOX and Bubbles! Enjoy refreshing champagne while you're pampered with the most effective and popular treatment of its kind - BOTOX! Did we mention it's only $10 per unit?
Call today! 1-800-359-3300
*Due to certain guidelines, non-alcoholic champagne/bubbly will be served in West Islip and NYC.